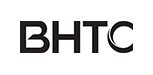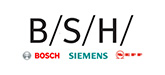 It's time to create
unique selling propositions

through your own knowledge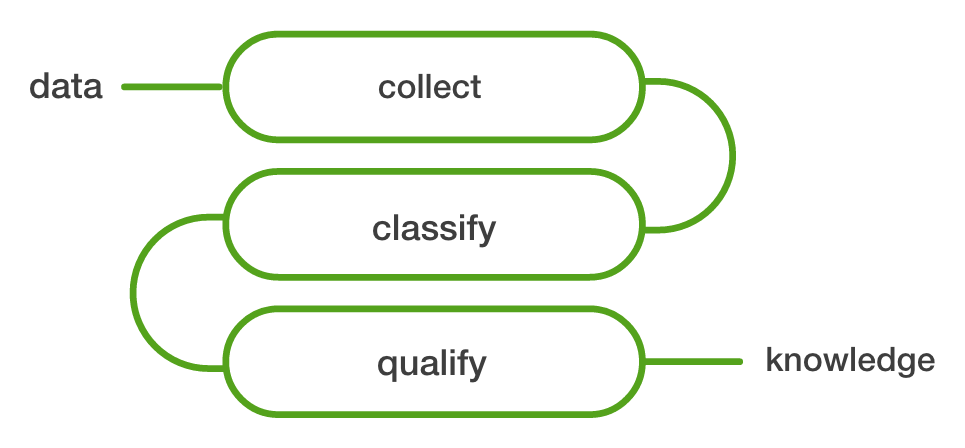 Product data about measurements, ratings or insights, are not cheap, but are available in large quantities now. Almost every manufacturer and supplier uses this data in some way.
But data by itself does not deliver added value. More and more companies know that. Valuable knowledge is only created by enriching the data with their own know-how and experience.
In addition, development departments find that their own knowledge is not or insufficiently available to others. Valuable knowledge is thus lost or simply inaccessible.
Today, companies rely on the combination of external data and their own know-how and are committed to sharing knowledge. Follow this trend and create knowledge with the ValueTracker.
The tool that
creates

knowledge
TYPICAL USE CASES AND VALUE ADD PROCESSES
WORKSHOPS
Value Management
Innovation Management
Design to Value
Idea Management
User Experience

RESEARCH
Technology Scouting
Exhibition Highlights
Start-Up Scouting
Consumer Feedback

BENCHMARKING
UX product clinics
Perceived Quality
Cost Analysis
Disassembly & BOM


Capture
highlights

at any time,

share

immediately with your colleagues

How often have you had to collect a bunch of information on a specific topic to then share with your colleagues or present to your management? Collect information at the trade fair, in the car dealership or on the road with mobile devices, briefly compile the most important information and generate a finished PowerPoint presentation at the touch of a button, which also has the company's own layout and can be changed as desired after export. A simple application of the ValueTracker.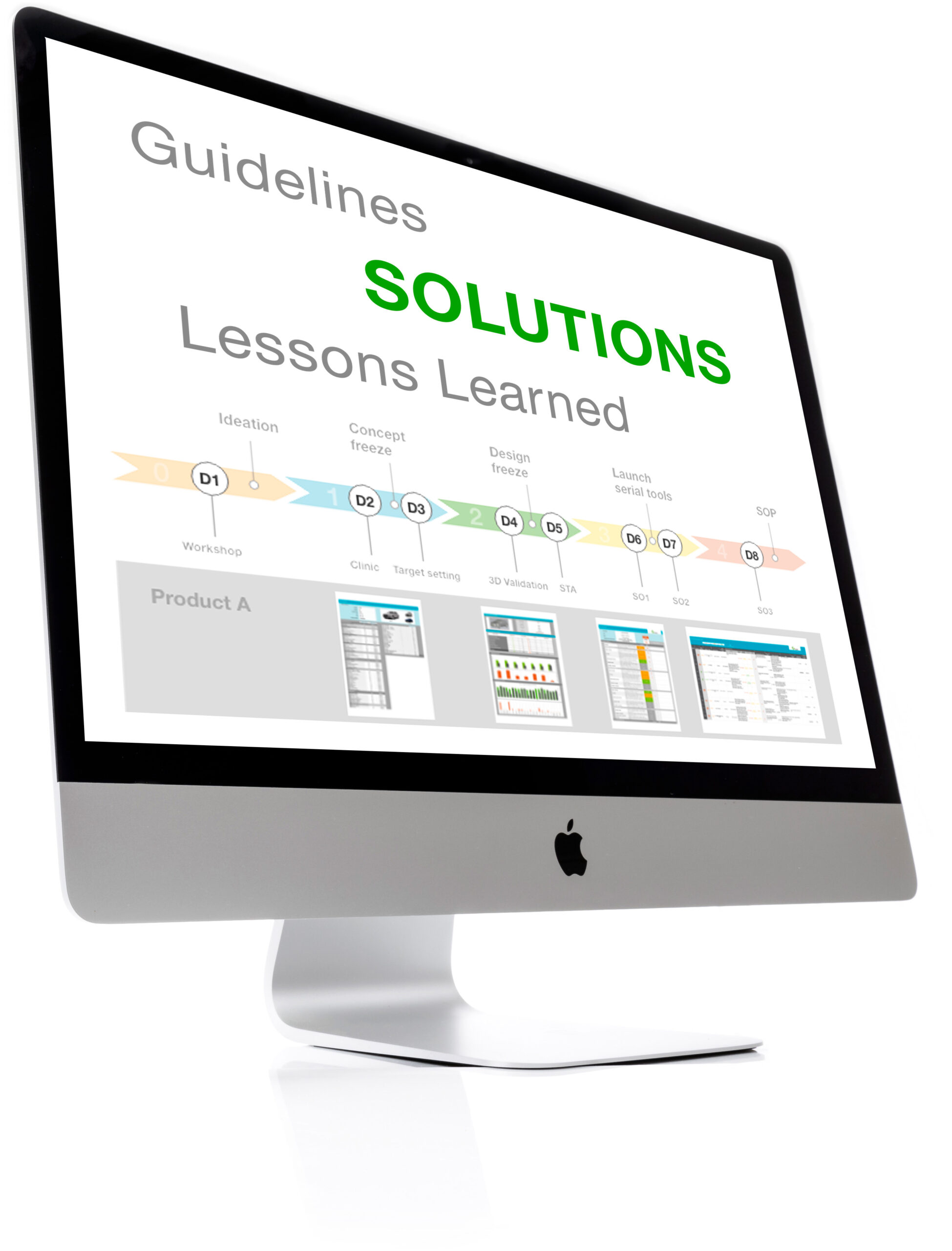 TRACK ISSUES –
FIND SOLUTIONS
The tool to
find

solutions and

solve

problems

Instead of focusing on the problems, companies today concentrate on the solutions. Issues lists or LOPs (list of open points) help in project management to keep product development organised and structured and to always keep an eye on the problems. The goal is to find solutions to the problems in order to be able to check off the point. These solutions are often not documented or described. So other project groups have to look for the same solutions. The philosophy of guidelines, lessons learned or best practice are well known, but have never been so easy to implement as with the ValueTracker.
Carry out product audits with mobile devices, intelligently and automatically categorise the recorded data, simultaneously search for solutions, always keep an eye on the project status and distribute, receive and process tasks and map entire workflows. Do you have any questions? Get in touch with us.
FEATURES OF THE VALUETRACKER
Data entry
User is additionally supported by Ai during data entry
Input via mobile device (native app / QR-code) directly in the portal
Input widgets (integration into existing software solutions)
Excel import & Direct interface (API)
Classification
Classification with the help of clusters
Automatic suggestion or assignment of clusters (AI)
Automatic enrichment with further data such as location (GPS), source, last entered data/cluster
Tracking
Available tracking process for monitoring project phases
Tasks can be assigned to users for the individual phases, which are monitored and tracked by the system
Users have a corresponding portal page in which they can call up and process all their open tasks
Workflow
Creating and forwarding tasks or information
Automatic forwarding of tasks for review and completion
Automated process of qualifying data, thus high data quality
Search & find
Full text search or advanced cluster search
Compilations, analyses or queries can be saved and shared with others and receive recognition
Analyses can also be extended by others<
Output
Clear and user-friendly portal
Excel export
PowerPoint export (in customer layout)
PowerPoint reports with customised content (e.g. with individual charts and overviews)
Efficiency through
digitisation

of workshops

The objective of a VA/VE workshop can be to reduce the costs of a product, to improve the quality or the scope of functions. For this purpose, entire products or only components are usually disassembled down to their individual parts and analysed by different experts. Each participant sketches ideas for this, which are collected afterwards and evaluated by the team. Without the help of digital solutions, an enormous amount of time is needed to process the information.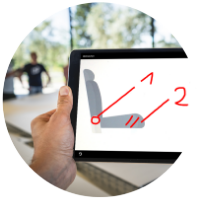 Take a picture and sketch
your notes on it
Collected ideas always in view and in real time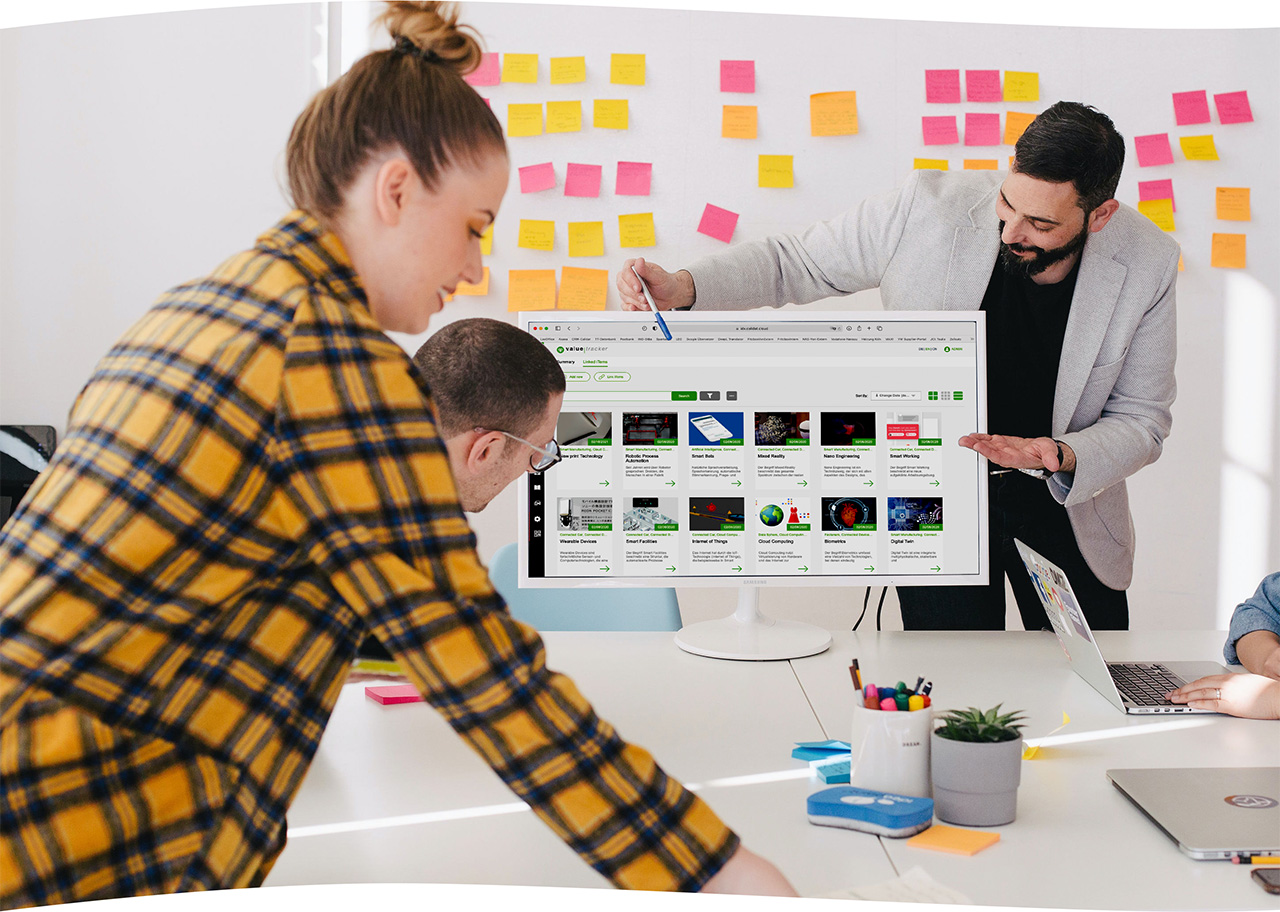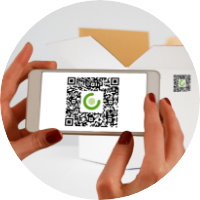 With ValueTracker, participants connect to the product via a QR code when they enter the workshop room. Once connected, they can take photos of the individual parts on which they sketch their ideas and enrich them with information. The collected ideas can be analysed and evaluated by the team immediately after the idea collection without any additional effort. Ideas with potential can be monitored and tracked in ValueTracker until they are implemented. Digital from the start.
GET FEEDBACK,
IMPROVE YOUR PRODUCT
User-centred development – with user
feedback
It often makes sense to ask colleagues or smaller focus groups about a topic in order not to develop without the user in mind. In the field of user experience and perceived quality, this method is regularly used to steer the project in the right direction.

With ValueTracker, focus groups can connect to the product questionnaire on site via QR code or they are invited to an online survey via a link. Here, the questionnaires can be created individually and always anew. However, the data remains bundled in one place and can be accessed, analysed and compared with other feedback at any time.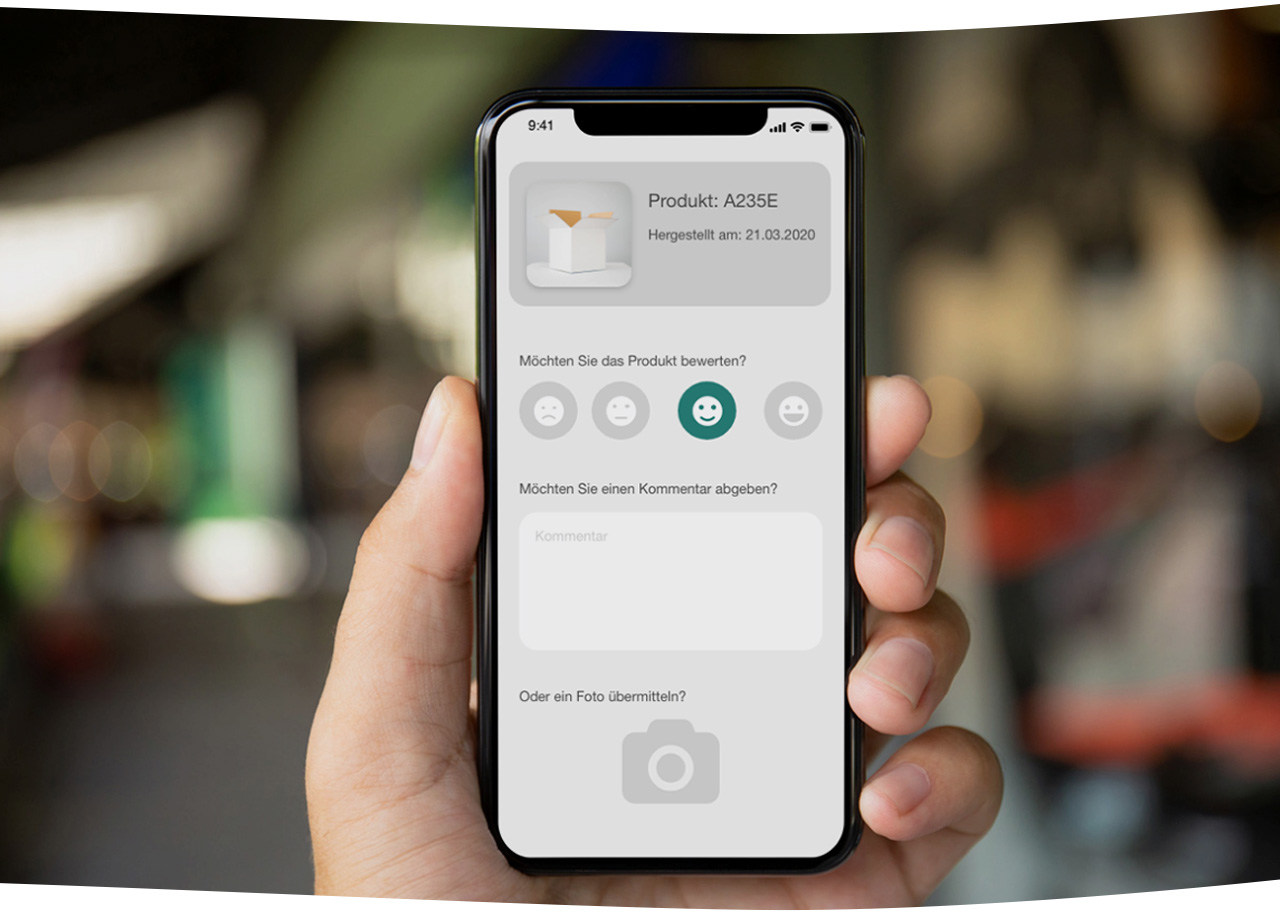 iTEMs – A MESH OF DATA OBJECTS
For high
flexibility

and various application

The ValueTracker is based on a structure of networked data objects (iTEMs) which, thanks to their flexibility and simplicity, can be used to map many use cases from product development. The iTEMS can be used to define any number of data objects of any size. This means that your use case can be mapped very precisely. In addition, users can create iTEMs themselves or modify existing ones.
iTEMs can be connected with each other as desired in order to map real use cases. For example, products can be linked to ideas and additionally to technologies, which in turn are linked to technology clusters or to assemblies / components.
iTEMs and clusters are the essential component of the ValueTracker. They make the ValueTracker the tool that integrates seamlessly into your development processes and immediately generates added value.