VALUE ANALYSIS / VALUE MANAGEMENT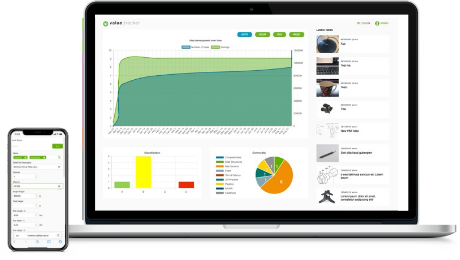 The id-x | valueTracker allows you to capture the generated ideas digitally – easily with the mobile devices of your employees. The collected ideas are displayed on the dashboard in real time and can be processed and categorized immediately. This is how you promote the digital transformation in your company with the id-x | valueTracker.

From the input of an idea to the implementation.
Whether in a global or local environment.
Whether as a workshop on site or completely digital, simultaneously from different locations.

The id-x | valueTracker adapts to your requirements. 
The continuous improvement process will not only be successfully practiced in the company with this workflow but also leads to enormous cost savings, which can be communicated transparently and clearly. Cost savings without loss of quality or functionality – this is what your customers demand.