PRODUCT BENCHMARKING / COMPETITIVE ANALYSIS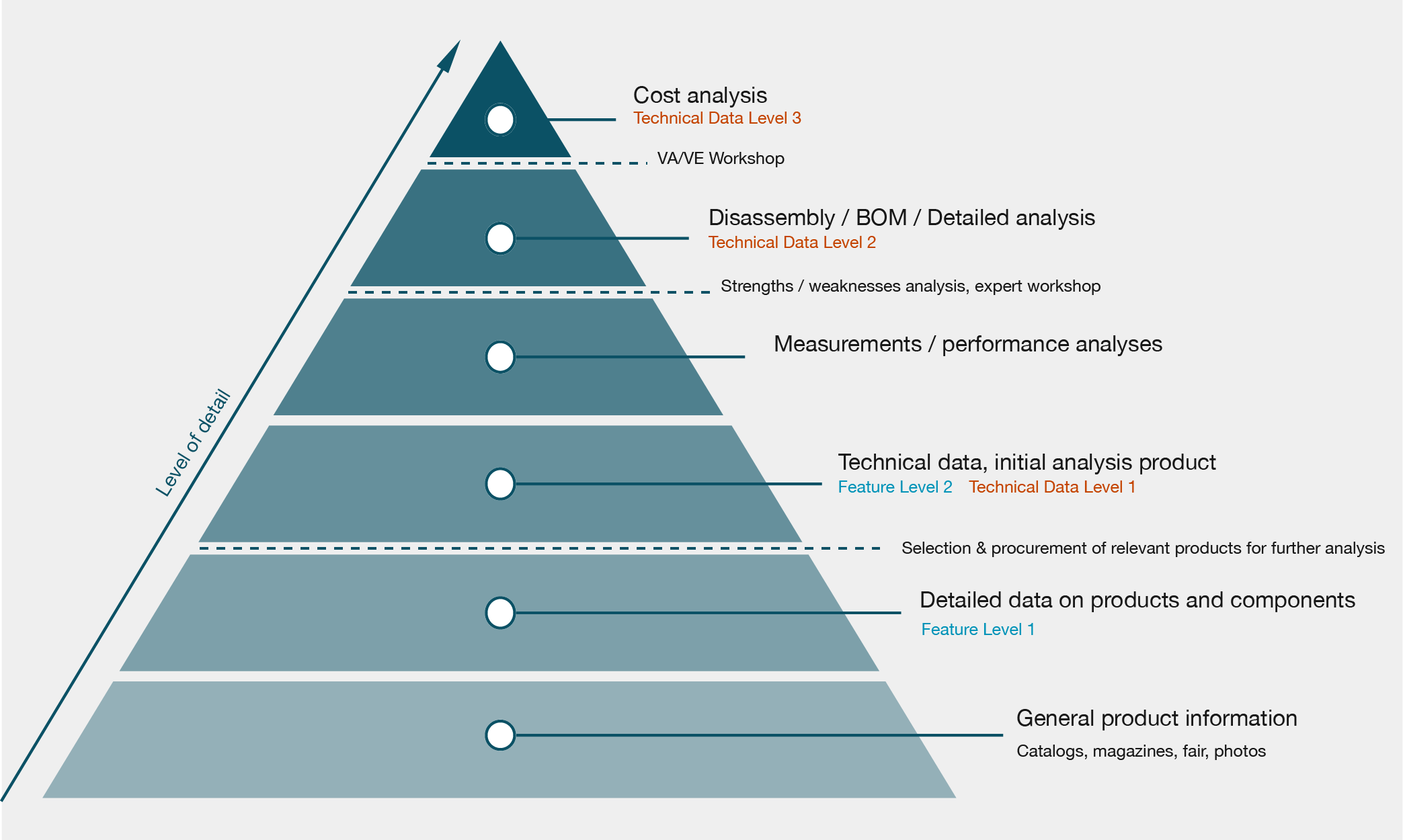 Always decide flexibly at what level of detail you want to collect data
The required depth of analysis depends on the project and starts with a superficial and objective view of the competitive product compared to the in-house product, continues with functional analyses and can end with a mechanical destruction to determine material properties, key figures and the determination of part costs.
At this point, it quickly becomes clear that this data-intensive and important process requires an appropriate structure and that there is no way around a tailored data platform.
Whereas recently only Excel-based formats and local folder structures were used, today it is almost mandatory to keep up with the digital speed of the industry and the competition in order to stay ahead of the game.
Although speed is not everything, it helps to find solutions quickly and effectively
With the id-x | benchmark software you always keep the overview, drive product optimization and use Best In Class solutions for your product. Go your own way and decide how much data you want to collect. The highly networked structure of the id-x | benchmark software allows a flexible collection of information, whether granularly and reduced to the minimum, or as a bill of material (BOM) or as a highly complex data structure. 
In addition, the platform convinces with diverse features and the speed to analyze and compare data. 
Increase your productivity, save production costs and go the way of digital transformation -.
with the id-x | benchmark software.